Data with Ed Gros
Data Package Support through Ed Gros- Ed's data pack will include but is not limited to,
June Instructional Report: The data pack will show how the average student's overall score in the school changed compared to the city. The data pack organizes information in a much more useful way than the report provided by the DOE.
State Report Card:  The most important school accountability report is not released by the state until a third or more of the school year is over.   School leader should have access to the report card before school starts not mid-year. Telling a principal that the school missed a target by 7 index points in not as helpful as showing that the target was missed by 24 students.
Longitudinal Reports:  To get a more complete view of a school it is helpful to look at it in the context of changes over time.  These reports will provide this necessary context on the demographic composition of a school, student attendance, teacher attendance, student performance on state tests, quality review and school environment survey data.  Comparisons with the district and the city are provided for prior years,
Comprehensive Class Lists: State test data is provided for all tested students on the school's rosters in the spring and separately in the fall.  Performance and growth of every common core test taken is averaged by school, grade, subgroup and class. Providing it in class format allows for targeted instructional decisions and professional development.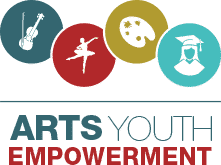 Arts Youth Empowerment Program formerly known as Scarsdale Strings- Provides comprehensive music and arts instruction for grades Pre-K through 12 including administrative oversight, STEAM infused and integrated curricula, teacher development and, if needed, a certified teacher and all of the instruments and supplies necessary. Program provides and connects in school classes and after school classes.
Work with students to create art portfolios necessary for specialized high school applications.
Provide Leadership Program for students with a curriculum utilizing the 7 Habits of Highly Effective Kids.
Provide Entrepreneurship Program that allows children to create and envision a career in the arts by developing an in school based business integrating core subject learning with the arts.

Earlier this year, Bridg-it launched Bridg-it School, the first online school safety solution that addresses the full lifecycle of an incident, from reporting through resolution. In addition, Bridg-it School is the only comprehensive solution to address harmful situations by providing access to a Resource Center of curated content with restorative techniques that foster positive outcomes. With Bridg-it School, schools can quickly and effectively address incidents reported, aiding in the prevention of bullying and the promotion of safer school environments.
Bridg-it provides comprehensive and compliant solutions allowing communities to cultivate safe, positive environments. With an expert team that understands the social, emotional, legal, and technical complexities of creating an environment that proactively addresses harmful behavior and harassment, Bridg-it has built Bridg-it School, the only anti-bullying solution that goes beyond reporting to address the full lifecycle of an incident. The solution's Report, Review, Resolve platform provides an easy-to-use and effective solution to addressing bullying and harmful behavior both on and off-line. For more information on Bridg-it and its products, visit www.bridgit.com

RCreative Design is more than just a dynamic web design solution company. We take the time to learn your market and apply key strategies that give your organization leverage with your marketing campaign. We will design a gorgeous and functional website, putting high emphasis on customer only a NYC company can provide. Let us handle the visual appeal of your organization. RCreative Design can undertake your entire branding campaign from logo design to web and multimedia design. We also provide training for teachers, principals, and staff in general.
RCreative Design incorporates your branding across multiple platforms to achieve stunning results. Of course, we can build and design an attractive website for your business, but we can also design an equally snazzy print collateral piece, such as: brochures, logos, business cards, posters, postcards and promotional materials of any type.
Implementation of Microsoft 365 and Google Apps

Classroom and school collaboration anywhere

Branding
Website Development
Social Media Implementation

Proximity Learning is a fully accredited online education provider based in Austin, TX.
While we primarily serve public school districts, we also serve private, charter school clients, and even the individual students through our website. We work with schools and students all across the country, and our faculty all work remotely from locations across the U.S and even internationally. We offer world language, core and supplementary courses for grades K through 12, with courses ranging from World Languages like Spanish, Chinese and German to Chemistry, Algebra and even Special Education. Additionally, we can take the curriculum from a district for any subject and develop and teach the course virtually using a state accredited instructor
Blended Learning
Students receive instruction from live, highly qualified, and state certified teachers. Our classrooms contain tools like webcam and microphone access so students can remain engaged. Our live courses are designed to work around your school's bell schedule, calendar and curriculum.
Online Tutoring
Live online tutors streamed directly to your students laptop or mobile device. Schedule tutoring sessions available at students convenience with 30 min and 1 hour lengths, outside of staff hours. Tutors available before, during, or after school.
K-12 Online Staffing Solution
With Proximity's accredited K-12 staffing solution, all of your teaching positions can be filled for your upcoming school semester. Unlike most online programs, our courses are built around regularly scheduled live class sessions delivered via web-conferencing.